Find interesting facts, tips, and walkthroughs to help you on your quest for the truth. Know something we don't? Sign up or login and help us make this wiki the best reference for any Evergrace Wiki!
This Fandom wiki is currently inactive. You can
adopt this wiki
and revive it.
This Month's Featured Article
September 12, 2018 - We currently have new blood playing through Evergrace, so expect some more detailed Evergrace articles soon!
December 12, 2014 - There has not been much activity on this wiki, so apologies for the lack of substance. I have been doing a bit of an overhaul onto this wiki by revisiting a playthrough of Forever Kingdom, but I will need a lot of help on Evergrace.
June 2, 2010 - Evergrace Wiki returns to activity ! We currently have three people helping out.
September 15, 2009 - Evergrace Wiki receives its first admin!
September 14, 2009 - The Evergrace Wiki opens its doors today.
Mission Board

We have pages ready for your help!
Helping out
To write a new article, just enter the article title in the box below.
Not sure where to start?
Adding content
Talk and more...
Check out the community portal to see what the community is working on, to give feedback or just to say hi.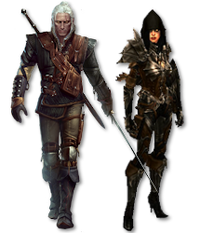 Quote of the Moment
"Oh, very nice. Looks like you're getting the hang of it."
—Shop owner before conferring Fashion Victim rank, Forever Kingdom
Featured Media
idk what this is so i'm adding this image of sharline getting mad at darius for messing with the laundry.
Cleanup of the Month
The "Cleanup of the Month" marches on! Each month, the Wiki introduces an article, which is in dire need major cleanup. This includes following the Manual of Style, adding more official content and pictures, adding template and wiki maintenance, and also spell-checking and grammar corrections.
The Cleanup of the Month for September is:

The Cleanup Drive begins at the start of every month. A random article for Cleanup will be selected from the list of Articles that need improvement. Come and help out!